Dr. Edwin Lee
Dr. Edwin Lee is an endocrinologist, author and international speaker. Dr. Lee founded the Institute for Hormonal Balance, Orlando, FL in 2008, is board certified in Internal Medicine, Endocrinology, Diabetes and Metabolism, and has completed special training in Regenerative and Functional Medicine.  He is a graduate of the Medical College of Pennsylvania and finished his fellowships at the University of Pittsburgh.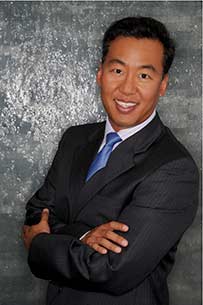 Currently, he is the assistant professor of Internal Medicine at the University of Central Florida College of Medicine.  In addition to writing his award winning books, Your Amazing Heart, Your Awesome Brain, Feel Good Look Younger: Reversing Tiredness Through Hormonal Balance and Your Best Investment: Secrets to a Healthy Body and Mind, Dr. Lee has published many articles on internal medicine and endocrinology.  He was also an author in the fourth edition of Textbook of Critical Care.
Dr. Lee was the endocrinologist for the Cleveland Indians and has seen many professional athletes. He has been featured on radio and on television. Dr. Lee is an active member of the Age Management Medicine Group and is on the planning committee. He has lectured about peptides across the world and prescribes peptides in his medical practice.
His passion is healthy living and he practices what he preaches. He has completed an ironman triathlon, and has run numerous marathons and also has summited several mountains including Mount Fuji.  He enjoys in participating in Aquabike competition, snowboarding, hiking, snorkeling, cycling and swimming. Dr Edwin Lee resides in Orlando, Florida and has a wife and 2 teenage boys.
Luis Martinez, M.D., MPH
Dr. Luis Martínez is a Regenerative Medicine, Anti-aging and Cell Therapy specialist, clinical researcher and biomedical consultant. He earned his medical degree at The Ponce School of Medicine and completed his residency training at the prestigious University of Pennsylvania.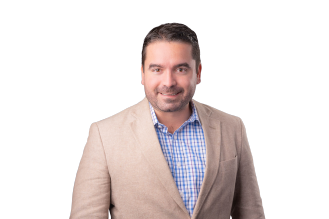 He also completed an Advanced Training Course in Stem Cells in Cancer at the Ponce Health Sciences University/ Magee Research Institute consortium. He is board certified in Clinical Lipidology. Dr. Martinez holds a Masters of Public Health with a concentration in Epidemiology and is fellowship trained in Biosecurity. He is the president of Xanogene Clinic, which specialized in Regenerative and Age Management Medicine. He also founded and presides over Regenera Global, a multinational corporation specializing in biotech product development, research, and clinical consulting.
Dr. Martinez has advised and helped set up various clinics and laboratories in Latin America within the Regenerative Medicine space. He also serves on the advisory board for various Biotech companies and professional societies. He is actively involved in educating and training physicians in multiple aspects of Regenerative and Age Management Medicine. His current focus is on the therapeutic use of novel peptides, particularly as they relate to immune function and aging.